Evo-M
The worlds first evolving CNC milling machine.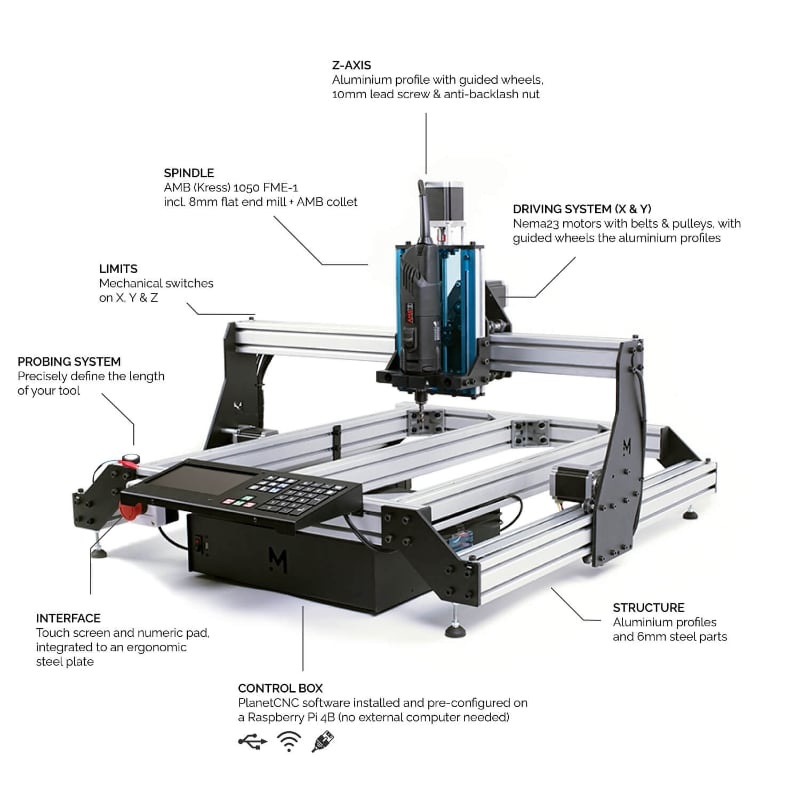 What's in the box?
1x Evo-M machine as a kit
1x AMB Spindle 1050 FME-1
1x Mekanika Carbide 3-flute flat end mill 8mm
1x AMB Collet 8mm
1x Wooden test piece
This machine is unique
We've designed this machine to solve the most common problems CNC users find when they start.
A simple and intuitive control
Our touch screen, together with a dedicated keypad will allow you to control this machine the easiest way.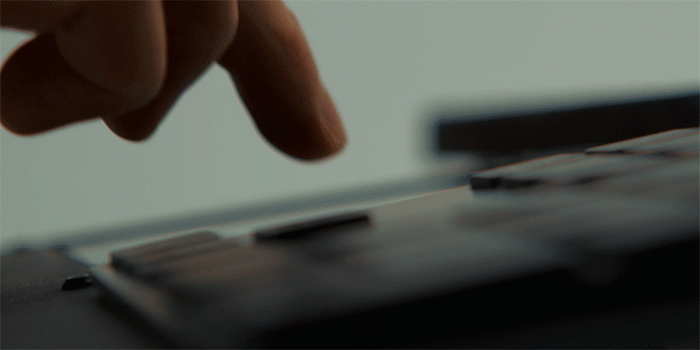 The most compact machine on the market
We know space is always an issue in the beginning. With this machine, what you see is what you get: no need for an external computer or extra room to put your control box. Everything is there.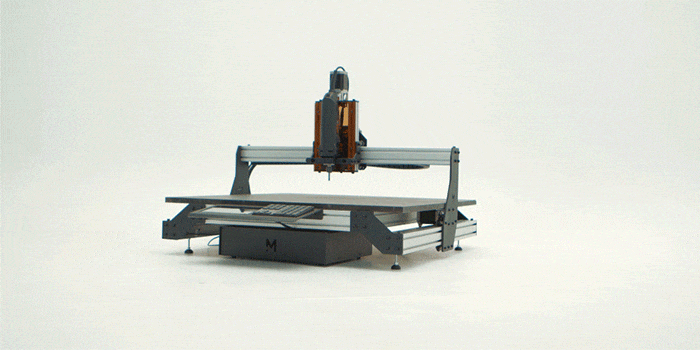 Do your needs evolve? This machine does too.
It's probably the most unique feature we've developed: this machine is really able to follow you for years. We'd tend to say for a lifetime.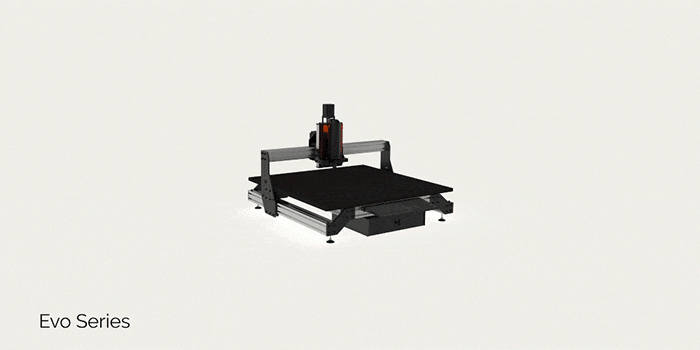 Specifics of the Evo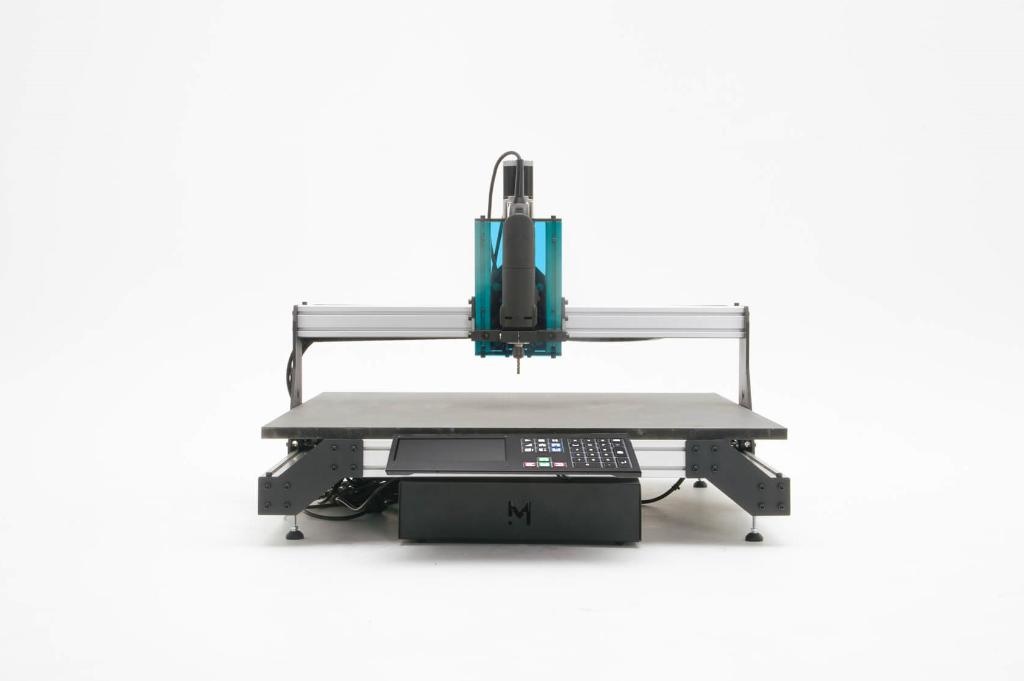 Automatic square gantry functionality
Idle current control of the motors, keeping the machine steady even when it hasn't moved for some time (during a tool change for instance) 
Tool length sensor, for a quick and accurate calibration on the Z-axis.
Typical cutting speeds in wood of 2500mm/min. 
Cutting capabilities in wood, plastics, foams at regular speeds and non-ferrous metals at lower speeds (like aluminium).
Precision of 0.1mm.
We're here to help you grow at every step
The core of what we're doing is to help you create. So to ease your access to manufacturing processes, we regularly publish educative content, for free.
What our PRO users say about us